Cycloastragenol 25mg
€298.00
Content:
– 25mg Cycloastragenol 99,9% met vulmiddel Chitosan, per vegetarische capsule
– 60 capsules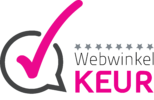 Suggested use:
– 1 a 2 capsules per dag 
– Innemen liefst op een lege maag. Bijvoorbeeld s' ochtends of voor het slapen gaan
– GRATIS VERZENDING (m.u.v. Rembours zendingen)
Quantity
Discount
Discounted price
0 - 1
-
-
2 - 4
5%

€

283.10
5 +
10%

€

268.20
Description
Cycloastragenol
Deze puur en verfijnde vorm (minimaal 99%), heeft de mogelijkheid om telomerase te actievere en daarmee telemeren te verlengen. Telomerase wordt als één van de belangrijkste sleutels gezien tegen veroudering en het algemene natuurlijk verouderingsproces.
Verouderingsproces vertragen?
Een natuurlijk verouderingsproces is normaal, toch zijn er een aantal mogelijkheden om dit verouderingsproces te vertragen, of misschien zelfs gedeeltelijk terug te draaien. Het natuurlijk verouderingsproces vertragen met Cycloastragenol. Dit is een telomerase activeerder,  voor activeren van telomerase. Telomerase voor het verlengen van de telomeren, techniek met een Nobelprijs onderscheiden.
Deze telomeren kunnen helpen tegen beschadigingen van het DNA, doordat telomeren zich aan de uiteinden van je DNA bevinden bieden ze je bescherming. De lengte van een telomeer, bepaald hoevaak een cel nog gedeeld kan worden. Bij elke celdeling, zal een telomeer korter worden. Bij het verdwijnen van de telomeren, zal de cel niet meer delen. Dit is wat gebeurt met veroudering.
Gezond oud worden
Waarom zien veel mensen op tegen het verouderingsproces? De voornaamste reden zijn de ouderdomskwalen. Dit is vaak de reden dat men naar supplementen grijpt, om het lichaam te helpen in goede conditie te blijven of zelfs te verbeteren.
Cycloastragenol bevind zich in de wortels van de Astragalus plant. Door een verfijnde techniek, kan deze stof met een puurheid van 99% geconcentreerd worden. Er zijn wel duizenden wortels nodig, om een pot van 60 capsules te vullen.